Offering a (w)holistic approach to touch-based health care.

After attaining a B.A. in Psychology-Sociology from Wesleyan University, Ama Dawn Greenrose attended National Holistic Institute and certified as a Massage Therapist in 2002. With over to 2000 hours of training, she uses her knowledgeable and accepting hands and her big, open heart, to help you relax and restore naturally to greater health.
Whether you are working through cancer treatments, are pregnant or a new parent, dealing with trauma, injury or have scars, stiff from sitting all day or sore from doing repetitive motions, whatever your situation, Ama will meet you where you are. Her therapeutic massage sessions are comfortable, safe, gentle and profound.

Ama integrates many techniques into every massage, helping you to reconnect your body, mind and spirit, re-balance your energy, and stimulate muscle, connective tissue, joint, organ and immune functions. Modalities include Zen Shiatsu, Swedish, Foot Reflexology, Manual Lymph Drainage, Acupressure, Scar Work, Deep Tissue, Energy Work, Rocking and Vibration, Abdominal and Breast Massage, Muscle Release Technique, Myofascial Release, Polarity Therapy,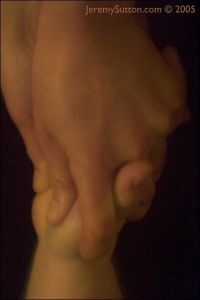 Jin Shin, Joint Ranges of Motion, Passive & Active Stretching and Somatic Experiencing for Trauma Resolution.
She specializes in Oncology Massage for pre-, during and post-treatment, Pre & Perinatal Massage and body-centered Trauma Resolution, and offers use of a

Far Infrared Sauna.
Thanks for visiting this website. Please contact Ama with any quaetions or to schedule an appointment. Have a great day.